"Top Secret" 2K Games Studio Working On Next Bioshock Game - Report
It shouldn't be a bioshock that a new game is in the works.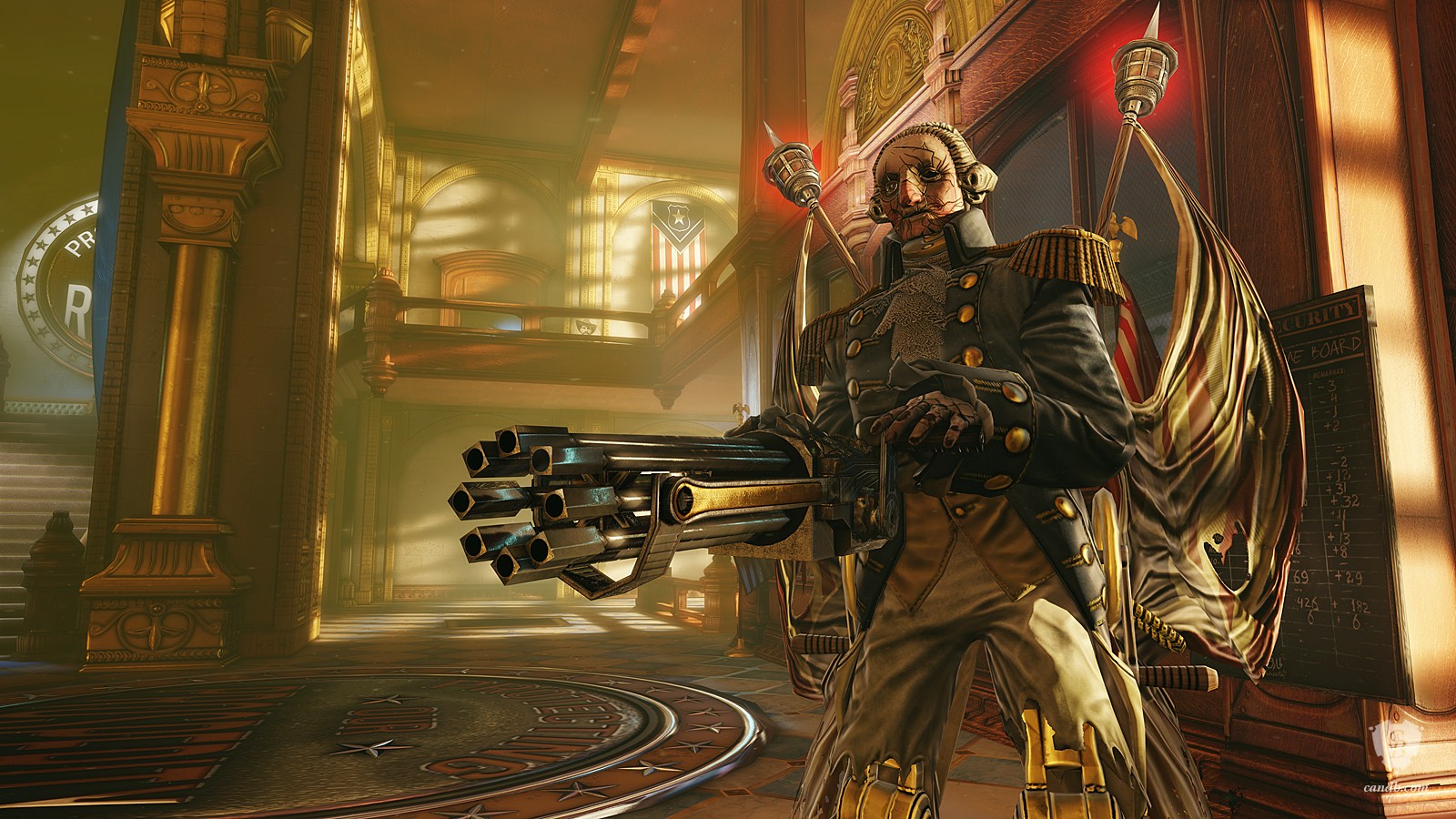 Bioshock, the series I have many fond memories of, is apparently receiving a new entry at some point according to a new report.
This said report says that former employees of Hangar 13, the studio behind Mafia 3, have joined a top secret studio to work on the next Bioshock game, which is under wraps with a codename of Parkside.
After layoffs at Hangar 13 in February, many of the employees either moved on or joined those working on Parkside. The remaining employees weren't told what the project involved until word got out that it was a new Bioshock game.
"If anyone from Hangar 13 tried to strike up a conversation with them, they'd say 'Oh, we can't really talk about it'" said a source close to the studio. "It was all very tight lipped".
Take Two has stated that 2K Games has a "highly anticipated new title" from one of its major franchises in the works in multiple financial briefings over the last fiscal year. Many think this could be either a new Bioshock or Borderlands entry; many are leaning towards Borderlands 3, however it could be a new Bioshock entry as the franchise is very important to the company.
Take Two allows studios to decide when it's time to reveal a project, they don't do that themselves. Way back in 2013, Rod Fergusson, former Gears Of War producer, who had joined Irrational games to assist with Bioshock Infinite's development, announced that he was heading to a new studio for 2K Games in the Bay Area. 2K Games confirmed this statement but wouldn't say which studio this was, or what they would be working on.
Of course whether this studio is behind the upcoming Bioshock game is anyone's guess as nothing has been announced as of yet. The little evidence that's available currently though seems to suggest it is, of course there's nothing official so please take this with a pinch of salt.
Back in 2014, Ken Levine announced that he had closed down Irrational Games, though 2K would keep the rights to the franchise, so there's that. Then a few months later, Take Two announced that 2K Marin in California would be responsible for moving the series forward. It just so happens that 2K Marin is next door to Hangar 13, which are both located in the Bay Area. Coincidence? Probably not (but it's wise to wait for an official statement).
That being said, Fergusson left the unnamed studio in 2014 to lead Black Tusk Studios in Gear Of War 4's development.
What do you think about all this? Could this "highly anticipated new title" be Bioshock 4 (or whatever it may be called?) Let us know below!
---
Tags: General
---
Written by Megan Parker Posted Has 6 Comments