Meet The Seed Family In New Far Cry 5 Trailers
A very seedy bunch.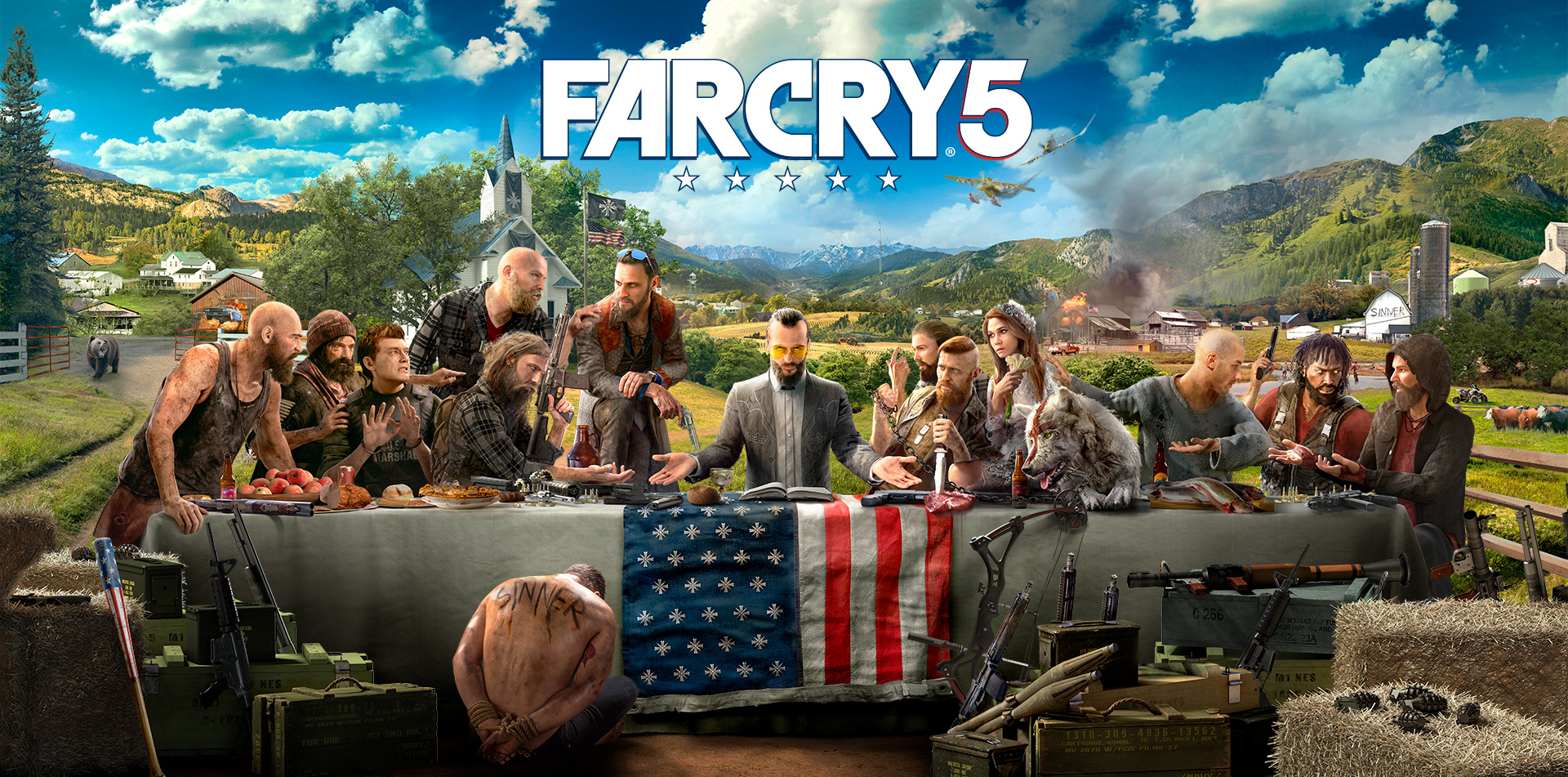 Far Cry 5 is full of interesting characters who are willing to help you, but what about those who oppose you? Ubisoft has released a bunch of trailers to give us an insight into the Seed family, the antagonists of the game.
First of all, let's start with the main antagonist, Joseph "The Father" Seed.
"Joseph became the leader of the Project at Eden's Gate after he heard a Voice whisper to him, telling him that the world was headed for a Great Collapse. The voice gave Joseph a single directive: "Save as many as you can. Whether they want to be saved or not."
"Once you fall under Faith's spell you can't escape. As Joseph's voice, Faith acts as a divine instrument of chaos to keep the congregation in a state of bliss".
""Preparedness through pain" is Jacob's mantra. As the Cult's recruiter and a former Army marksman, big brother Seed's main duty is protecting the Project at Eden's Gate".
"John's doctrine is "The Power of Yes." As the reaper for Eden's Gate, John will use intimidation and even violence to secure resources vital to the Cult's survival. Anyone who tries to interfere with the cult will face a merciless death...Unless of course, John has another use for them".
As well as giving us a sneak peek at the baddies, Ubisoft also released a trailer called Mayhem In The Mountains, which shows off some gameplay and introduces us to various NPCs they'll come across such as the Whitetail Militia.
Finally, here's the violent action packed Bill Of Rights trailer. Whilst it doesn't tell us much about the plot, it does show us the utter destruction players can cause when it releases on 27th March. "Far Cry 5 just re-wrote your rights. Now you have the right to Arm Bears, the right to Flex Your American Muscle, and even the right to Blow $&*% Up! With the Far Cry 5 Bill Of Rights, it is your chance to join the Resistance and flaunt your best moves as you take on Joseph Seed and his band of cult followers in Hope County, Montana."
Now that you've met the Seed family and the utter destruction you can cause, are you ready to take them on come 27th March? Let us know below!
---
---
Tags: PS4, Xbox-One, PC
---
Written by Megan Parker Posted Has 6 Comments