GTA Online Receives P-45 Nokota Plane & New Dogfight Mode This Week
GTA Online's latest update will see you battling in the skies of Los Santos.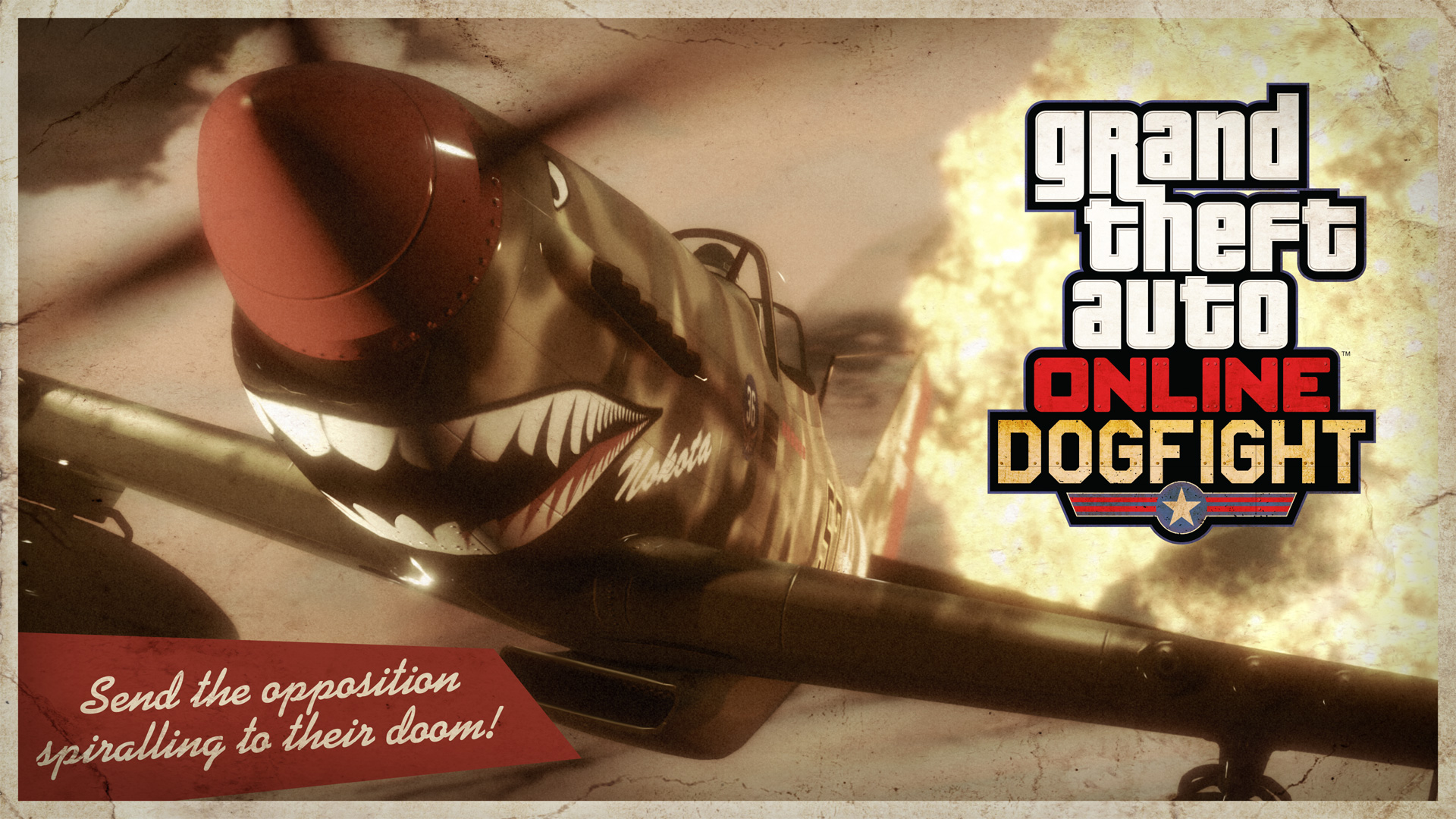 Grand Theft Auto 5 has sold 85 million copies globally to date, and a lot of that is due to the appeal of GTA Online which continues to receive new content at a steady pace.
That being said, GTA Online players will be receiving another update this week. The P-45 Nokota fighter plane, which can be located at Warstock Cache & Carry, will be making an appearance. Expect it to splutter a bit in the air as it's an ancient plane, but you bet it'll be awesome swooping in the air in it.
We're also getting a new dogfight mode, where players will face off against each other in fighter planes. It'll be a 1v1 situation until your team has racked up enough points to claim victory. One moment, I'm off to grab some toffee popcorn... this should be interesting.
As well as adding a new vehicle and mode to the already huge catalogue in GTA Online, there are some discounts available on in-game items this week. Here's the list of stores & discounts you can snag before 13th November:
Dynasty 8
25% off executive office renovations
25% off executive garage renovations
25% off exclusive custom auto shop renovations
Ammu-Nation
25% off body armour
25% off ammo
Vehicle & Customisation Savings
25% off the Pegassi Torero (Sports Classic)
25% off the Dune FAV (Weaponised Vehicle - both Buy It Now & Trade Price)
25% all Liveries (all vehicles)
25% off Bullet proof tyres
25% off vehicle armour (land vehicles & aircraft)
There's also a 25% discount on Smuggler's Run tattoos!
The premium race event this week is the 'Vinewood Downhill' which is locked to bikes, and the time traik is 'Great Ocean Highway'. Be sure to beat the par time to receive rewards.
Will you be taking to the skies in the all new Dogfight mode? Let us know below!
---
---
Tags: PS4, Xbox-One, Xbox-360, PS3, PC
---
Written by Megan Parker Posted Has 10 Comments