Nintendo Switch Version Of Yooka-Laylee Delayed Due To Unity Issues
You'll need to wait a little longer for portable Yooka-Laylee action.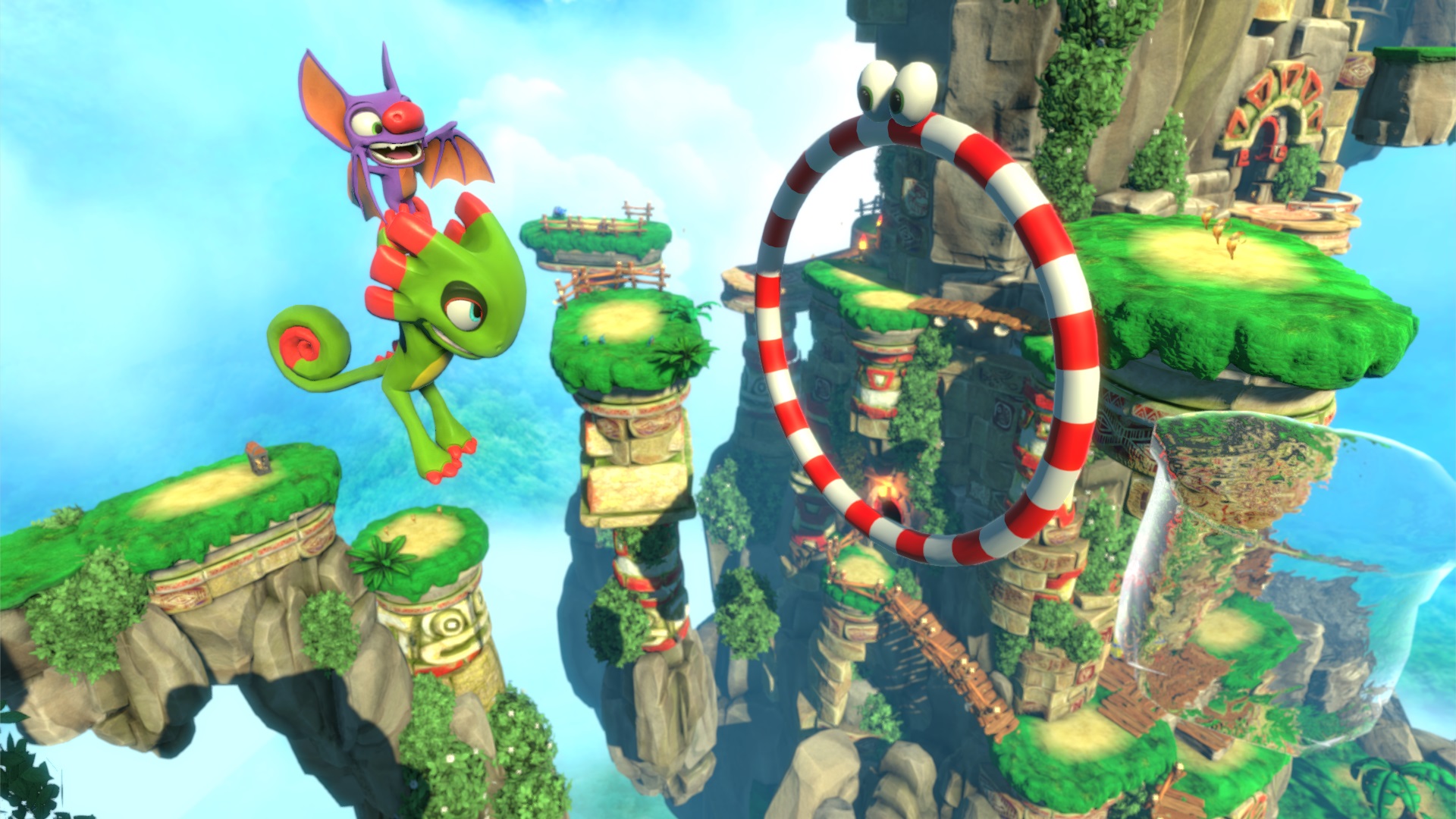 Playtonic's Yooka-Laylee is facing issues with its Nintendo Switch version, and Unity is to blame. The company's latest blog update on the game blames the long wait on Unity needing to update to its latest version in order to solve the remaining problems.
5.6, the latest version of Unity, has been released, however it has introduced additional problems.
"Although [5.6] has now been released, it has unfortunately introduced other issues which we are working with Unity to resolve before we can submit to Nintendo and lock in our release timeline", the blog states.
"We understand the frustration that it's taken so long to get the game in your hands but we hope you understand that we're working as fast as we can and want the game to perform as well as it possibly can on the Switch".
"Once these remaining issues are resolved we hope to finally be able to commit to and share a launch date. Thanks as ever for your patience and please bear with us – we are getting there!"
Originally, Yooka-Laylee was designed to be released on the Wii U; a console which Unity was one for the few major engines to support. As we all know, the Wii U died a slow death (rest in peace), so therefore Unity stopped supporting it. As a result of this, the Wii U version was laid to rest and a Nintendo Switch version entered development instead. There seems to be an issue with Unity on the Switch in general; Battle Chasers: Night War said it was also waiting for a new edition of Unity before it could release.
Will you be grabbing a Nintendo Switch copy of Yooka-Laylee when it makes its appearance? Chime in below!
---
---
Tags: Nintendo-Switch
---
Written by Megan Parker Posted Has 11 Comments